If you want to download the toilet detail or staircase detail or ramp detail in dwg. format, please click the link.
---
A water storage tank is a container for storage of water for domestic and industrial uses. Water storage tanks are available in many shapes and sizes. They can be vertical, horizontal, underground and potable, and can be made from plastic, steel, fiberglass, stone or concrete.
Example of Underground tank detail
1) Storage of Water
In a building, provision is required to be made for storage of water for the following reasons:
To provide against interruptions of the supply caused by repairs to mains, etc.
To reduce the maximum rate of demand on the mains.
To tide over periods of intermittent supply; and
To maintain a storage for the firefighting requirement of the building.
The water may be stored in overhead tanks (OHT) and/or underground tanks (UGT).
2) Materials used
Reservoirs and tanks for the storage of water shall be constructed of reinforced concrete, brick masonry, ferrocement, mild steel, stainless steel, plastic or glass reinforced panels.
Tanks made of steel may be of welded, riveted or panel/pressed construction. The metal shall be galvanized or coated externally with a good quality anti-corrosive weather-resisting paint. Lead-based paint shall not be used in the tank.
3) Architectural Downloadable Stuff
A community of architects, designers, manufacturers, and students as well as a helpful water tank detail library of excellent and distinctive DWG blocks make up Archi-Monarch.in.
AUTO CAD BLOCKS
Improve your ARCHITECTURAL knowledge with the help of this Educational site and also available downloadable architectural data…
4) Direct Downloadable Stuff
Architectural educational items (products) for increase your knowledge. it's downloadable products and its use for only educational purpose…..
UG WATER TANK DETAIL – 4
In DWG. Format.
---
UG WATER TANK DETAIL – 15
In DWG. Format.
---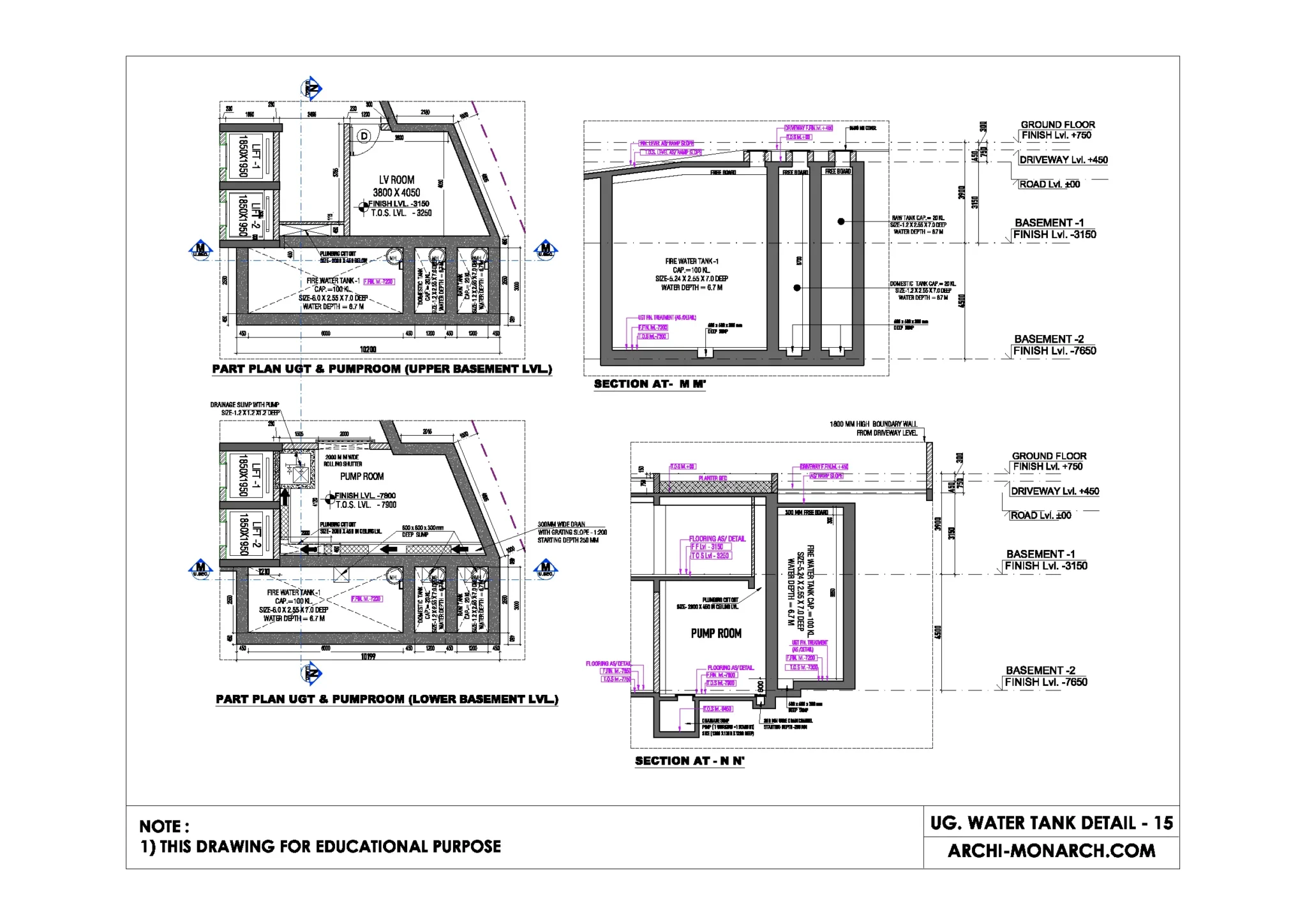 OVER HEAD TANK DETAIL – 3
In DWG. Format.
---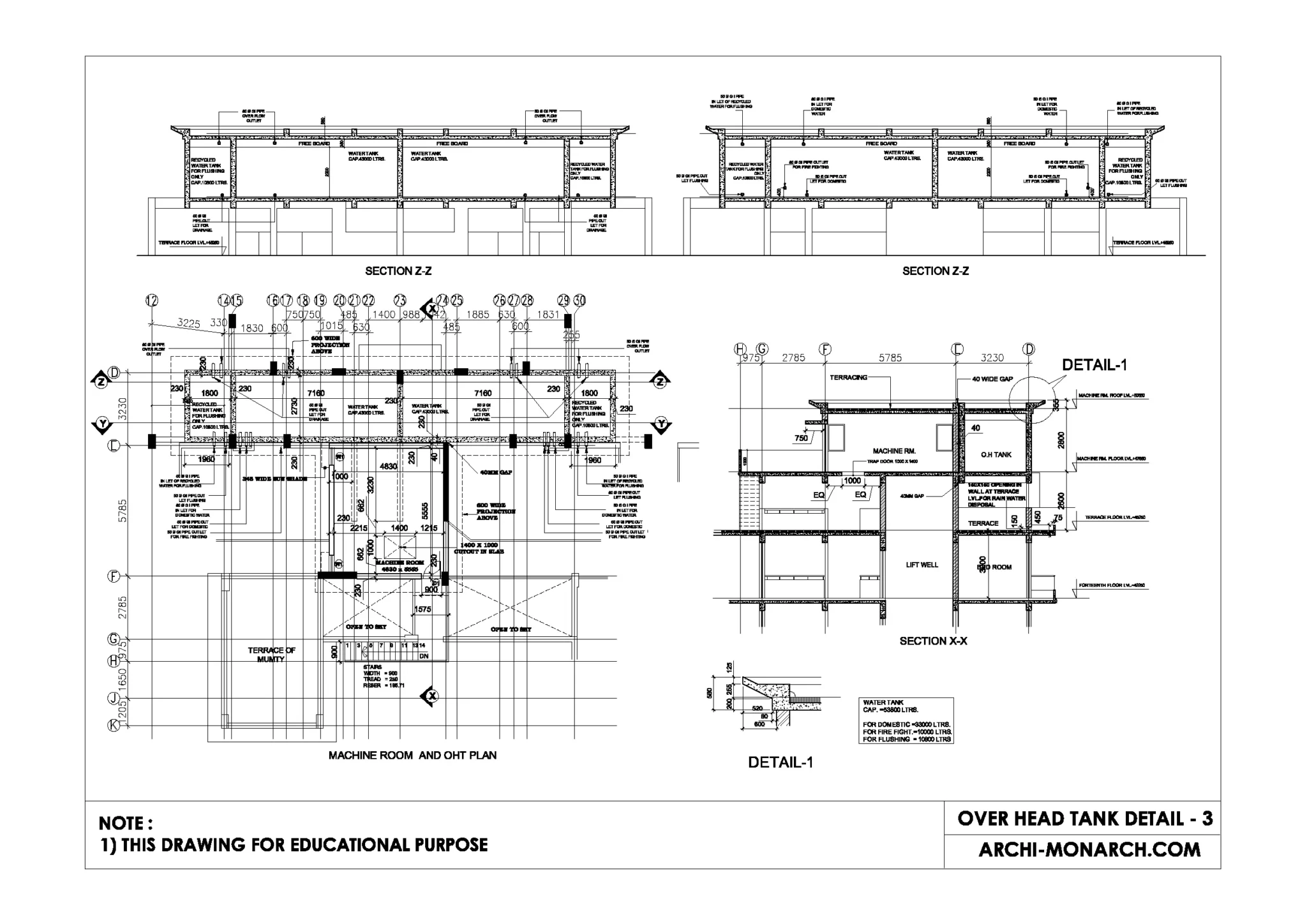 OVER HEAD TANK DETAIL – 4
In DWG. Format.
---
---
Related video