If you want know about Staircase details or Toilet details or Ramp details please click the link above.
---
Landscape associates' people and place — 'Land' signifies both place and people living there —- 'Scape' signifies association, relationship.
Landscape hence denotes a place where processes happen thereby setting dynamic relationships by weaving together of many patterns.
It can be divided into two parts one is Softscape and another is Hardscape
Softscape
It comprises the animate, horticultural elements of landscape design, i.e., plants. Softscape elements are complemented by hardscape design elements.
Hardscape
It consists of the inanimate elements of landscaping, especially any masonry work or woodwork. For instance, stone walls, concrete or brick patios, tile paths, fountains wooden decks and wooden arbors would all be considered part of the hardscape.
Example of landscape section detail
1) Landscape architecture and garden design
Landscape architects share with garden designers a concern for the planning and design of outdoor space.
Like vets and doctors, they have similar knowledge and similar skills.
The key difference is that landscape architects normally work for public clients (business and governmental) while garden designers tend to work for homeowners.
The range of work undertaken by landscape architects extends from detailed design to the broad scale landscape planning.
It includes:
Urban design and urbanization
Landscape architecture for public parks, greenways and cycling
Landscape planning for mineral extraction
Landscape planning for forestry
Landscape planning for transport
Landscape planning for water storage
Landscape planning for river reclamation
Landscape planning for new towns and green towns
2) Architectural Downloadable Stuff
A community of architects, designers, manufacturers, and students as well as a helpful landscape detail library of excellent and distinctive DWG blocks make up Archi-Monarch.in.
LANDSCAPE DETAILS
Improve your ARCHITECTURAL knowledge with the help of this Educational site and also available downloadable architectural data…
3) Direct Downloadable Stuff
Architectural educational items (products) for increase your knowledge. it's downloadable products and its use for only educational purpose…..
WATER BODY DETAIL – 9
In DWG. Format.
---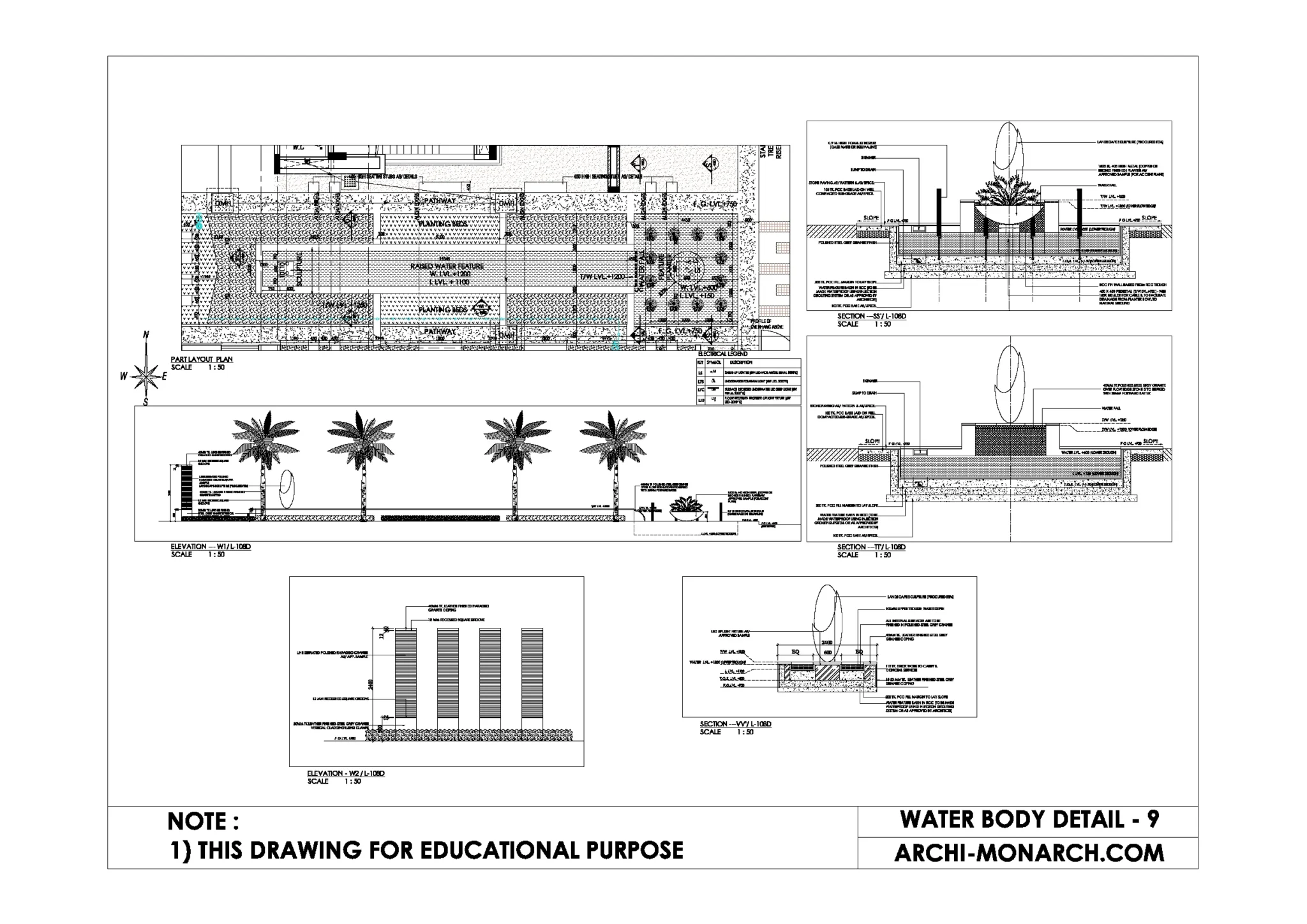 LANDSCAPE RAILING DETAIL – 2
In DWG. Format.
---
PLANTER DETAIL – 1
In DWG. Format.
---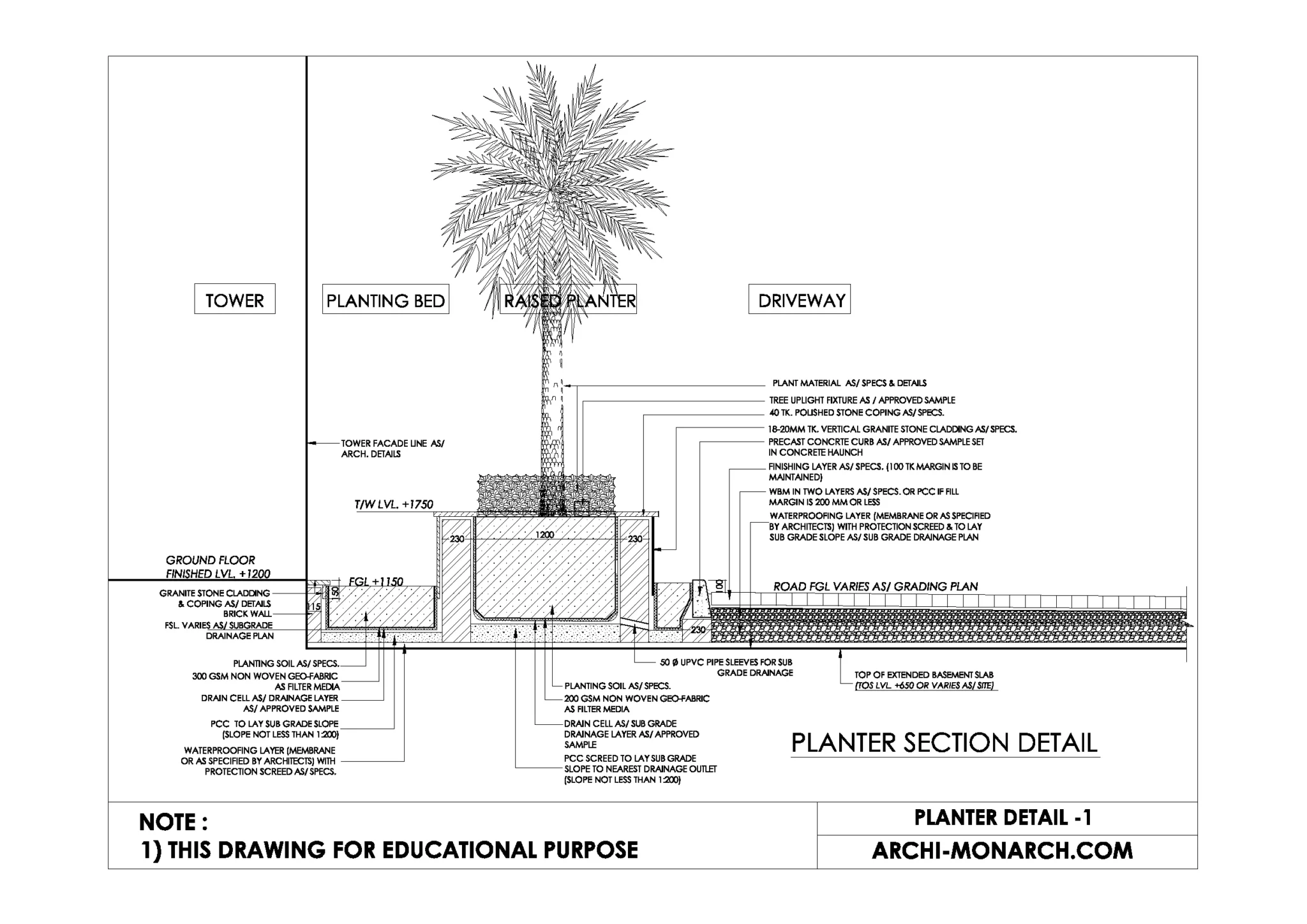 SIGNAGE DETAIL – 1
In DWG. Format.
---
---
Related video