If you want to know about the staircase detail or toilet detail or miscellaneous detail, please click the link.
---
In a kitchen, a range refers to a type of stove that includes burners for cooking on the top surface, and an oven or ovens for baking and roasting below. This type of appliance is also known as a stove or a cooktop-oven combination.
Ranges come in a variety of sizes and styles, and can be powered by gas, electricity, or a combination of the two.
Modern ranges have a variety of features that can include:
Self-cleaning ovens
Convection ovens
Induction cooktops
Digital controls
Warming drawers
Double ovens
Ranges are a popular choice for many home cooks because they provide a convenient and efficient way to cook and bake a variety of dishes. They are also a popular choice for commercial kitchens because they offer high heat output and multiple cooking options in a single appliance.
Image of range (30inch)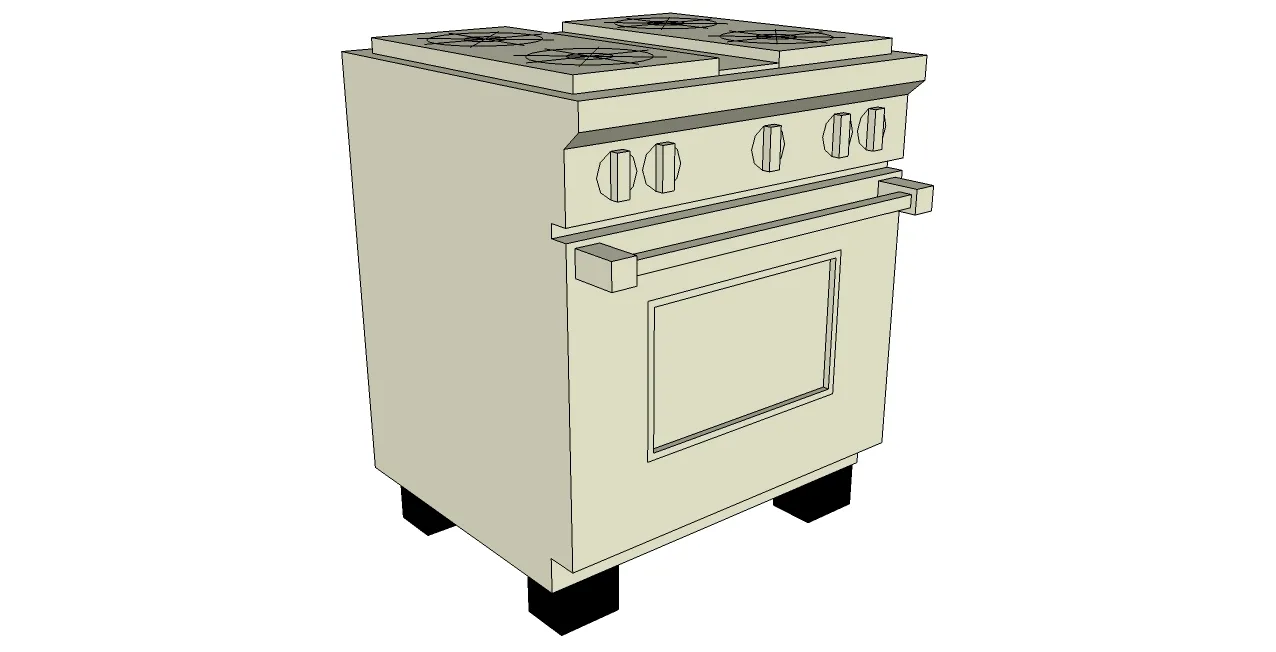 ---
Purchase (Range 30inch in SKP format) link below for download