If you want to know about the interior room wise or standard detail or staircase detail, please click the link.
---
An oven wall in a kitchen is a wall that contains an oven, typically built into the wall as a permanent installation. It can be made of various materials such as stainless steel, tile, or wood and is often located near the stove or cooktop for convenient cooking and baking. The oven wall can also include additional features such as shelves, storage, or a hood to vent smoke and heat.
In addition to the basic function of housing an oven, an oven wall in a kitchen can also serve as a design element. It can be incorporated into the overall aesthetic of the kitchen, with materials and finishes that match or complement the surrounding cabinetry and countertops. Some oven walls also include a built-in microwave, which can save counter space and provide added convenience.
Another important aspect of an oven wall is its ventilation. Many ovens generate a lot of heat and steam while in use, which can cause damage to the surrounding cabinets and walls if not properly ventilated. A hood that vents to the outside is a common solution for this problem, and it can also help to remove smoke and cooking odors from the kitchen.
Ovens walls can also have a safety feature such as a child lock to prevent children from accessing the oven. Some ovens also have self-cleaning functions and pyrolytic cleaning options which make it easy to keep them clean.
Overall, an ovens wall in a kitchen is a functional and stylish addition that can enhance the cooking and baking experience, and also provide added storage and design elements.
Image of ovens wall (24inch)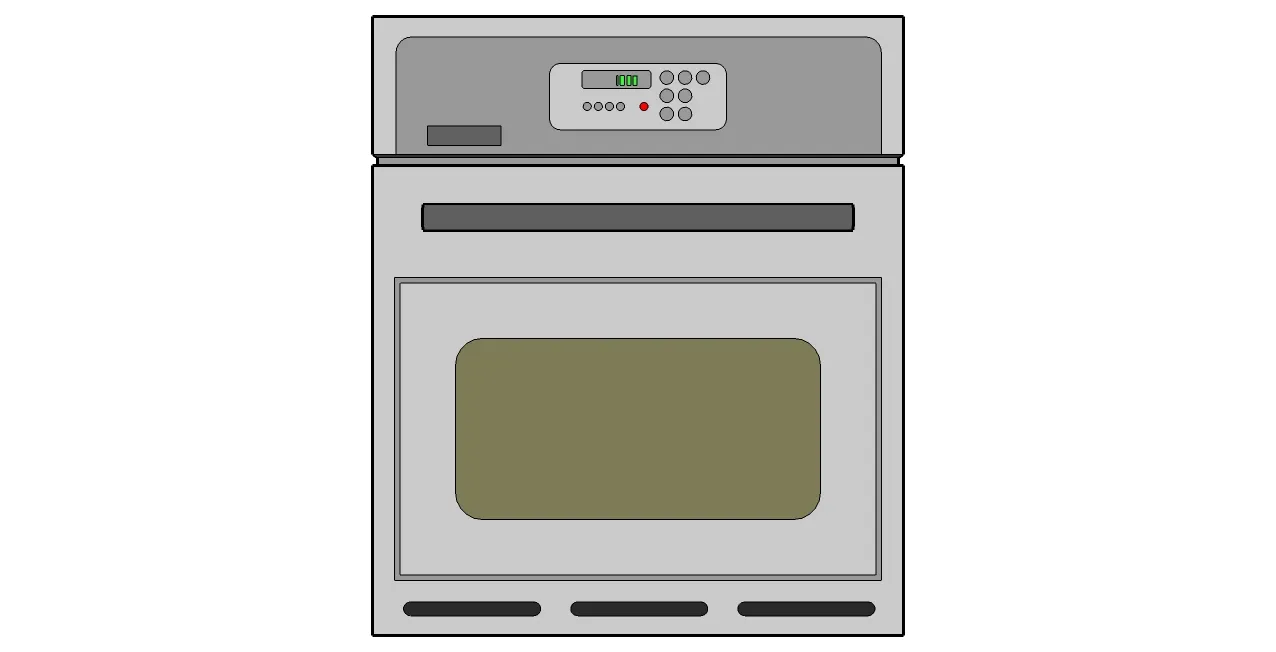 ---
Purchase (Oven wall in SKP format) link below for download