If you want to know about the interior room wise or standard detail or staircase detail, please click the link.
---
A gazebo made of wood is a type of outdoor structure that is typically used as a shelter or a decorative element in a garden or yard. It is usually made of treated lumber or cedar and can be designed in a variety of styles, such as octagonal or square.
Some gazebos may also have a roof made of thatch or shingles. They are often used for outdoor events such as weddings and parties, or simply as a place to relax and enjoy nature.
In addition to its aesthetic appeal, a wooden gazebo can also provide practical benefits such as shade and protection from the elements. The roof of a gazebo can also be used to install lighting or a ceiling fan for added comfort. Some wooden gazebos may also have built-in seating or have the option to add furniture such as benches or rocking chairs.
Wooden gazebos can be purchased as pre-built kits or can be custom built by a professional. They can range in size from small, intimate structures to large, grand structures. When constructing a wooden gazebo, it is important to make sure that it is built on a level surface and that all the connections and joints are secure to ensure stability and safety.
It's important to note that wooden gazebos do require regular maintenance such as staining or painting to ensure they last for many years. Also, it's better to use treated wood to avoid rotting and decay.
Overall, a wooden gazebo is a beautiful and functional addition to any outdoor space and can be enjoyed year-round.
Image of gazebo (wood)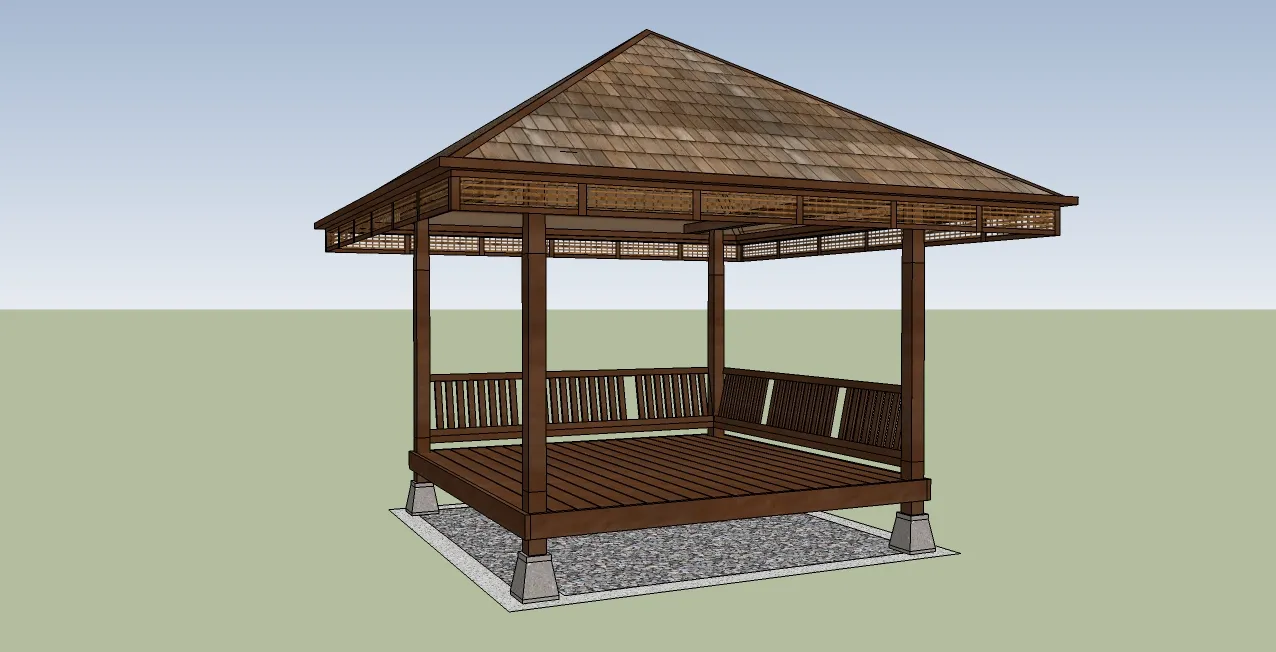 ---
Purchase (Gazebo in SKP format) link below for download